Home
Ellen 'Nellie' (Firestone) Nicola
(1840-1909)
Freeman Nicola
Courtesy Linda Marker
Ellen "Nellie" (Firestone) Nicola was born on Feb. 1, 1840 on the family farm in Lower Turkeyfoot Township, Somerset County, the daughter of George and Catherine "Katie" (Younkin) Firestone.
When she was about 40 years of age, in 1879 or 1880, Ellen married 36-year-old Civil War veteran Freeman Nicola (March 5, 1844-1928), the son of Jacob and Catherine (Ansell) Nicola. The family name sometimes was known as "Nicolay" or "Nicklow." Freeman had been married before, to Phoebe Vough ( ? -1878) who had died on Feb. 19, 1878, just a few weeks away from her 24th birthday, and with burial at Laurel Church Cemetery. He brought a young son to the marriage, five-year-old William Willis Nicklow.
Ellen and Freeman went on to produce three children -- Harry "Bruce" Nicklow, Minnie C. Trimpey and one unknown.
During the Civil War, Freeman served in the Union Army as a member of the 12th Pennsylvania Cavalry, also known as the 113th Pennsylvania Volunteers. He is believed to have been wounded in the left leg, but this needs to be confirmed. His term of service lasted from March 31, 1864 to July 26, 1865, one year, four months and 25 days.
The couple dwelled on the Firestone farm in Lower Turkeyfoot Township, north of the Draketown community. When Ellen's father wrote a will as he was dying in the summer of 1886, he wanted Ellen to inherit the lower end of the old home farm but she had to pay her sister in law Mary Ellen (Gates) Firestone the sum of $100 to be made in annual installments of $25. They lived on that farm in 1900 when enumerated in the United States Census, and among their near neighbors was the family of a cousin Levi Younkin, a son of "Weasel Jake" Younkin.
Suffering from heart failure, due to chronic heart valve problems and an enlarged heart, Ellen underwent treatment from a Younkin cousin, Dr. Winfield Scott Kuhlman of Ursina (of the family of Louisa [Smith] Kuhlman), but a recovery was hopeless. She died on Feb. 21, 1909 at the age of 69. Her remains were lowered into eternal repose in the Old Bethel Church of God Cemetery in Kingwood, Upper Turkeyfoot. Freeman was the informant for the death certificate.
Freeman survived Ellen by about 19 years and retired from farming. At the age of 69, he married again on Dec. 21, 1913 to 30-year-old Saloma Pyle (1883- ? ), daughter of Zachariah and Mary M. (Berg) Pyle. Justice of the peace Andrew J. Case officiated at the ceremony held at the bride's home in Lower Turkeyfoot. The couple was 39 years apart in age and eventually divorced. Freeman was felled by a stroke in Sept. 15, 1928 and died a day later at the age of 84. Interment was in Old Bethel Church of God Cemetery. William Nicola of Markleton signed the Pennsylvania death certificate.
Freeman and Phoebe are mentioned in the 2010 book by Samuel Miller, A Place Called Hexie.
~ Stepson William Willis Nicklow ~
Stepson William Willis Nicklow (1874-1952) was born on June 18, 1874 in Somerset County. He was just three years of age when his mother died, and about five years old when his father remarried to our Ellen Firestone.
On the Fourth of July 1894, at the age of 20, he was joined in wedlock with 21-year-old Minnie Rebecca Stairs (1873-1970), an orphan who was the ward of (?) Strayer. The ceremony was led by Rev. A.B. Miller at the home of E.M. Stairs in Kingwood.
Their children were Harry Nicklow, Lulu Yoder, Clarence William Nicklow, Orion M. Nicklow and Lola Gertrude Williams.
They were farmers for decades in the Kingwood area and are believed to have owned a tract in Hexebarger which earlier had belonged to John Minerd and his parents Jacob and Catherine (Younkin) Minerd Jr. dating to 1804. William was burdened with cardiovascular and kidney disease and died at age 77 on April 14, 1952. His remains rest in Old Bethel Cemetery. Minnie outlived her husband by 18 years and passed into eternity in 1970.
Son Harry F. Nicklow (1897-1945) was born on Aug. 21, 1897. He married Mollie Tressler ( ? - ? ). They dwelled in the Kingwood area and were farmers. Their seven children were Etta Grace Turney, Evanell Ream, Annabelle Pletcher, Harold Nicklow, John Nicklow, Geraldine Nicklow and Peggy Nicklow. Tragedy visited this family in September 1945, when an accident turned Harry into a "human torch" in the aftermath of "a severe electric storm which swept over Somerset County." Reported the Meyersdale Republican, Harry was:
...trying to get his automobile into his garage when caught outside with the car when the storm broke, Saturday evening. The storm was so fierce that he could not get the car into the garage and was forced to leave it outside until the storm was over. On Sunday morning, assisted by his 12-year-old son, John, he was trying to get the water drenched car started to take his family to Sunday School. He had difficulty in getting ignition, and while he had the hood open and was working on the engine, the boy poured some gasoline into the carburator from an open container, just as a switch was accidently turned, causing a spark that ignited the gasoline which suddenly flamed up and set Mr. Nicklow's clothing on fire. Almost instantly the man became a human torch. He threw himself on the ground a few feet from the car and rolled himself over and over, trying to smother the flames, but nearly all of his clothing was burned off him and the skin on his abdomen and back was burned almost to a crisp. A nearby camper rushed the suffering man to the Price Hospital in Confluence in his car. Nicklow was able to walk into the hospital, but his burns were so severe and covered such a large area of his body that healing was impossible. All that could be done to alleviate his suffering was done by Dr. Price and the hospital staff, until death put an end to his agony.

Burial was in Old Bethel Cemetery, with Rev. J.I. Kalp leading the funeral service. Son Harold Nicklow serving as informant for the official Pennsylvania certificate of death.
Son Clarence William Nicklow (1895-1981) was born on Sept. 15, 1895 in the Kingwood area. He was wed twice. His first spouse was (?). Their four offspring were Lawrence Nicklow, Albert Nicklow, Clifford Nicklow and Robert Nicklow. Clarence's second bride was Mary Warrick (1918-1994), daughter of Thomas and Bessie (Sibert) Warrick of Lower Turkeyfoot. Clarence was 23 years older than Mary. They went on to produce three daughters of their own -- Eleanor Cottrell, Darlene Geyer and Ruby Lear. The family were members of the Old Bethel Church of God. Clarence died at Meyersdale Community Hospital at the age of 86 on Oct. 17, 1981. Funeral services were held at the Old Bethel Church officiated by Rev. Paul Tobias. An obituary in the Somerset Daily American noted that he was survived by 20 grandchildren and five great-grandchildren. Mary lived for another 13 years after Clarence's death. Toward the end, she went to live in the Bouras Personal Care Home in Farmington, Fayette County to be nearer to her daughter Ruby Lear. She died there at the age of 75 on Feb. 24, 1994. As he had before, Rev. Tobias led her funeral at Old Bethel.
Son Orion M. Nicklow (1904-1993) was born on Aug. 17, 1904 in Upper Turkeyfoot. He married Nannie G. Saylor (1905-1985), daughter of Ross and Mary (Williams) Saylor. The Nicklows had a family of children -- Howard J. Nicklow, Everett Nicklow, Louise Kreger, Dr. Clark W. Nicklow, Shirley Hoffman, Dale Nicklow, Cora Lee Tressler and Robert Nicklow. Sadly, Robert died at birth on June 4, 1931. They were longtime members of the Kingwood Grange and the Old Bethel Church of God. In 1959-1960, Orion was a member of the building committee that constructed a new, brick building to house the Old Bethel Church. Seven years later, he took part in a mortgage burning ceremony when the church completed repaying a $13,800 building loan. Said the dedication booklet, "Due to the goodness of our Heavenly Father, the faithfulness of members and friends by sacrificial giving, the indebtedness has been liquidated as of January 1, 1967, approximately four years ahead of schedule." A copy of the program booklet for the mortgage burning ceremony is in the archives of the Historical Society of the Churches of God in Findlay, OH. Orion also served on the school boards of Upper Turkeyfoot Township, in 1951-1952 and of Rockwood Joint Schools in 1957-1958. He is pictured and mentioned in the October 1995 edition of the Hexie Gazette, published by the late Clyde Miller. Sadly, Nannie passed away at the age of 80 on Sept. 18, 1985 at home. Rev. Douglas Baker officiated at her funeral service, followed by burial in the Old Bethel Cemetery. After Nannie's death, Orion married again to a schoolhood friend, Evanell (Miner) Kimmel, daughter of John Andrew and Susie (Pletcher) Miner and the widow of Irvin Lester Kimmel Sr. Evanell and Orion were featured in a 1987 issue of the Somerset Daily American, headlined "Couple Given a Second Chance at First Love." In the 1980s and '90s, the founder of this website was a visitor at their home. Orion died at the age of 88 on Feb. 4, 1993. Rev. James Monticue officiated at the funeral service at the Kingwood Church of God, and with an obituary published in the Somerset Daily American.
Daughter Lola Gertrude Nicklow (1910-1980) was born on Oct. 29, 1910 in Upper Turkeyfoot, a twin with her sister Lula. Lola married Edward Williams ( ? - ? ). They did not reproduce and made their home near Somerset. Lola was a member of the Old Bethel Church of God. She died in Somerset Community Hospital at the age of 69 on June 5, 1980. Burial was in Somerset County Memorial Park following funeral services preached by Rev. James Vandervort.
Daughter Lula Grace "Lulu" Nicklow (1910-1993) was born on Oct. 29, 1910 in Upper Turkeyfoot. She was a twin with her sister Lola. Lula was twice married. Her first spouse was (?) Show ( ? - ? ). This marriage produced two children -- Lorene Sabo and Larry J. Show. Later, she married her second husband, Wilbur Yoder (1914-1998), son of Francis and Ella (Yoder) Yoder. They lived in the vicinity of Somerset. Lula worked for the Somerset County Club and attended the Somerset Alliance Church. During World War II, Wilbur served in the U.S. Army as a military policeman. He worked at Somerset Country Club as a groundskeeper for more than 55 years, reported the Somerset Daily American, and enjoyed fishing, hunting and trapping. Lulu died at the age of 82 in Somerset Community Hospital on Jan. 3, 1993. Rev. Melvin E. Vance officiated at the funeral, followed by burial in Somerset County Memorial Park. The Daily American printed an obituary, stating that her survivors included seven grandchildren, 13 great-grandchildren and three great-great grandchildren. Wilbur lived another five years and joined her in death at the age of 84 on Aug. 29, 1998
~ Son Harry "Bruce" Nicklow ~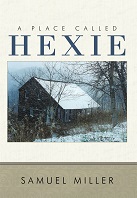 Son Harry "Bruce" Nicklow (1880-1950) was born on Aug. 28, 1880 on the home farm in Lower Turkeyfoot. As an adult, he apparently spelled the family name "Nicalo" and at times "Nicola" and "Nicklow."
On May 29, 1904, when he was 24 years of age, Bruce was joined in holy matrimony with 18-year-old Susan Belle "Susie" Romesberg ( ? -1966), daughter of Hiram and Phoebe Ann (Pletcher) Romesberg of Black Township on the outskirts of Rockwood. Officiating at the union was Rev. W.H. Blackburn. At the time of marriage, Bruce earned a living as a laborer.
The Nicalos produced two daughters -- Eva G. Harned and Bessie Irene Reeves.
Initially they made their residence in Rockwood, but by 1913, the family dwelled in Humbert, Lower Turkeyfoot Township. The Nicalos spent the balance of their lives as farmers in the Kingwood area, and in 1940 are thought to have resided along or near Wino Road or Hexie Road in Hexebarger, in between the farms of cousins Alex and Mattie Jane (Younkin) Ohler of the family of "Weasel Jake" Younkin and Charles Milton and Grace (Beachy) Younkin of the family of Frederick J. Younkin. That year, in 1940, their seven-year-old grandson Ronald Harned lived under their roof even as his parents made their home in Somerset.
Bruce was stricken with a cerebral hemorrhage and died at the age of 69 on May 1, 1950. His remains were returned to the earth in the Kingwood IOOF Cemetery. On Bruce's death certificate, his mother's maiden name erroneously was given as "Vough" instead of "Firestone."
Susan survived her husband by 16 years and made her home with her married daughter Eva Harned "in a more-than-a-century-old stone house near the intersection of the Somerset road," said the Somerset Daily American. In November 1953, to honor Susan's birthday, her family held a dinner party which was reported in the gossip columns of the Daily American. "A large cake was decorated for the occasion, and many gifts were received." She succumbed at the age of 79 on Feb. 12, 1966. An obituary appeared in print in the Meyersdale Republican. Bruce and Susan are named in Samuel Miller's 2010 book entitled A Place Called Hexie.
Daughter Eva G. Nicola (1913-1999) was born on Nov. 24, 1913 in Humbert, Lower Turkeyfoot Township. She married Robert Edward Harned (1907-1992), son of John Edward and Nancy Mae (Cameron) Harned. They had five children -- Ronald Harned, Robert L. Harned, Shirley DeVore and Gloria Johnson and little Nancy Harned who died in infancy. Circa 1940, federal census records show the family making its residence in Somerset, Somerset County, with Robert earning a living as a tunnel construction laborer, presumably along the main line of the new Pennsylvania Turnpike. Eva was a member of the auxiliary of the Ursina American Legion. By 1951, the Harneds lived along Humbert Road. They donated an old piano in 1953 to the American Legion, "where it will be welcome in furnishing music for the accompaniment to the orchestra," reported the Somerset Daily American. Robert also served for a dozen years on the Turkeyfoot Valley Area School board, retiring in December 1971. Robert passed into eternity in Kingwood on June 1, 1992. Eva survived him by almost seven years. She died at Somerset Community Hospital at the age of 85 on March 3, 1999. Burial was in the IOOF Cemetery in Kingwood, with Rev. Edward DeVore leading the funeral service. An obituary was published in the Daily American.
Daughter Bessie Irene Nicalo (1905-1998) was born on June 9, 1905 in Rockwood. She was wedded to Herbert L. Reeves ( ? -1981), the son of William T. and Alta (Jenkins) Reeves of Lower Turkeyfoot. They lived on the outskirts of Confluence and attended the Ursina Church of God. The Reeveses had one daughter, Verdella Metheney. In September 1951, they attended a reunion of the Reeves family held at the "old homestead near Humbert, now a ghost town," noted the Somerset Daily American. Herbert passed away at home at age 77 on April 21, 1981. Rev. Roy C. Bower and Rev. Edward DeVore jointly conducted the funeral service. An obituary followed in the Meyersdale Republic. Bessie died in Somerset Community Hospital on Oct. 29, 1998 at the age of 93. Rev. Edward DeVore offiiciated at the funeral, followed by interment in the Kingwood Odd Fellows Cemetery. The Daily American noted in an obituary that she was survived by two grandchildren, four great-grandchildren and four great-great grandchildren.
Lyman Trimpey
Courtesy Linda Marker
~ Daughter Minnie C. (Nicklow) Trimpey ~
Daughter Minnie C. Nicklow (1883-1956) was born on May 10, 1883 in Lower Turkeyfoot.
At the age of 24, on March 27, 1907, she was wedded to 31-year-old school teacher Lyman C. Trimpey (1876-1962), son of Henry M. and Amanda Elizabeth (Meyers) Trimpey. Rev. W.J. Umstead officiated at the nuptials held at the home of Minnie's brother William.
They are not believed to have reproduced, but in 1920 and in 1930, young William Pletcher lived in their home and attended school. By 1940, federal census records indicate that they had taken in a "hired boy," 13-year-old Virgil Warrick. In addition to his work as a school teacher in early adulthood, Lyman spent the balance of his life farming.
Minnie passed away on July 18, 1956.
On March 29, 1961, Lyman remarried to a longtime neighbor and friend, Susie (Pletcher) Miner (1887-1985), widow of John Andrew Miner. They enjoyed a little more than a year of marriage until Lyman's death on July 7, 1962. Minnie and Lyman are mentioned in the 2010 book by Samuel Miller, A Place Called Hexie.
Copyright © 2015-2017 Mark A. Miner
Research for this page graciously shared by the late Olive Duff, the late Donna (Younkin) Logan and the late Joseph Warren Thomas III.