Home

These outstanding photographic images of Fallingwater -- in color and in black and white -- show what Frank Lloyd Wright's masterpiece looks like today. They are provided courtesy of the "American Memory Project" of the Library of Congress. The images were made in February and March 1985 by Jack E. Boucher, a photographer with the Historic American Buildings Survey.
To see the site in the years before Fallingwater was built, click to see "Images of Bear Run ... Future Site of Fallingwater." Be sure to see a review of our 2004 reunion about our family's 60-plus year relationship with the house, as well as our special booklet, Fallingwater: A Long Family Affair.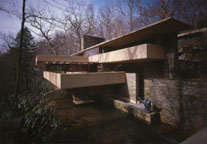 Classic view as guests approach the house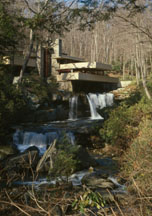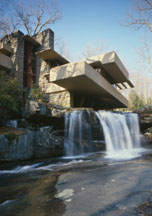 From below the Bear Run falls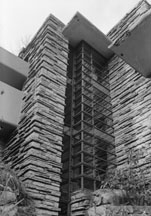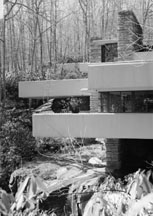 Stunning use of vertical space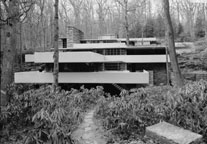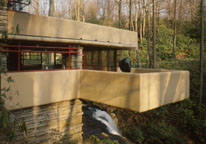 Strong horizontal shapes -- an adaptation of Wright's "Prairie Style"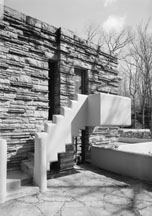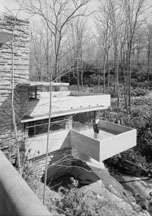 More exterior views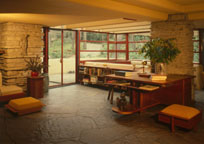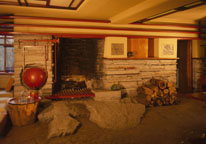 The living room (left) and kitchen with a built-in, natural hearthstone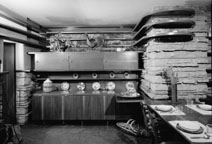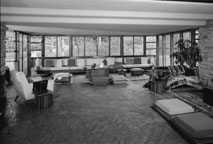 The dining area (left) and living room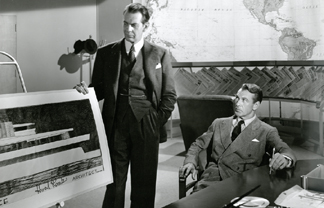 Scene from the film The Fountainhead, starring Gary Cooper and Raymond Massey, loosely based upon the visionary career of Frank Lloyd Wright and creation of Fallingwater. Note the similarity of the sketch to Fallingwater's profile. The movie is considered "the single most powerful force for the acceptance of modern architecture in this country." (Franklin Toker, Fallingwater Rising)
Copyright © 2005 Mark A. Miner. All photographs of Fallingwater® courtesy of the "American Memory Project" of the Library of Congress.