Home

Ullom's Hardware, Wallpaper
and Paint Store
West Chestnut Street, Washington, PA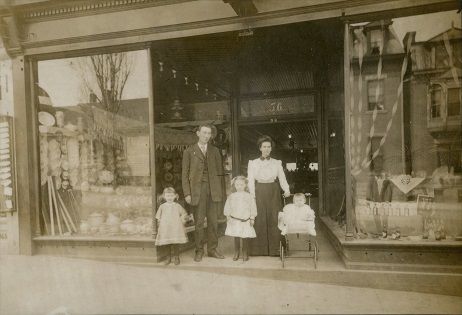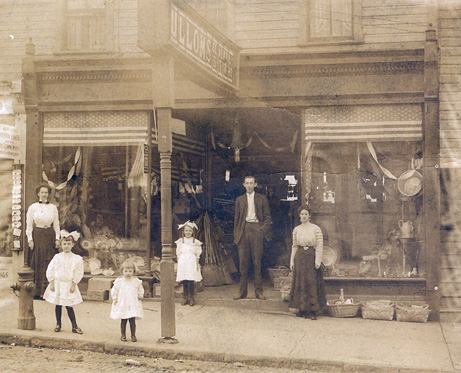 Ullom's Hardware, Wallpaper and Paint Store was a fixture for many years at 56 West Chestnut Street in Washington, PA. Proprietors Lantz Hupp and Maude (Hinerman) Ullom sold a variety of goods. Their daughters passed by every day on their way to and from school, and regularly stopped in after school to get some chocolate candy.
The photo above is circa 1907 and shows, from left to right: Mildred Day, L.H. Ullom, Thelma Riggs, Maude Ullom and Monalea Miner.
The image below, circa 1909, shows, left to right: Maude Ullom, Thelma Riggs, Monalea Miner, Mildred Day, Lantz Hupp Ullom and employee Mattie Flynn. The Ulloms closed the store and retired at Thanksgiving 1933 during the depths of the Great Depression.
Copyright © 2002, 2013 Mark A. Miner