Home
Funeral of Civil War Veteran John V.S. Minerd - 1907

John Vernon Smith Minerd (1830-1907) was a laborer from Fayette County, PA who
migrated into Ohio, served with an artillery unit in the Civil War and later returned to
Western Pennsylvania for good. His 1855 work at an iron furnace is the earliest
documented specific industrial activity in the family.
All evidence suggests that this photograph was taken at his funeral in mid-February
1907, in Hunker, Westmoreland County, PA, showing his widow, children and
grandchildren. Only 27 of the 40 human and canine faces have been identified, but not
all. Can you help?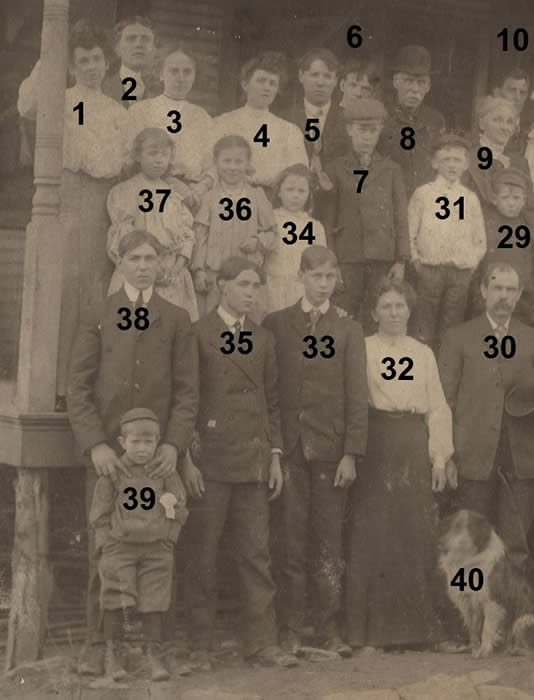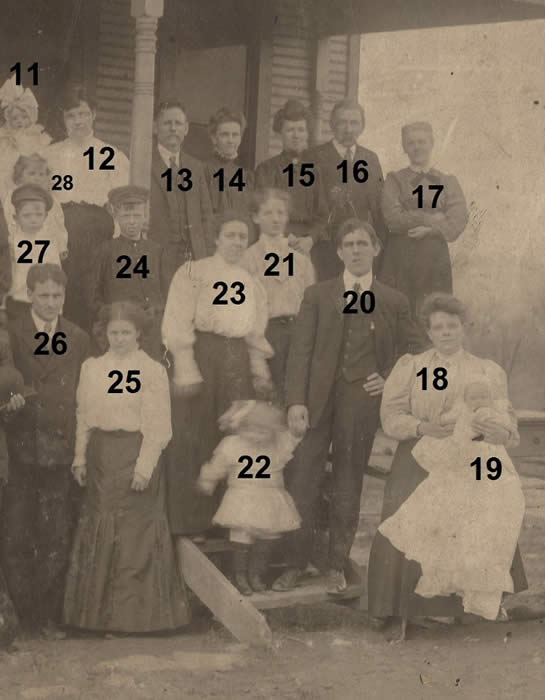 Copyright © 2016 Mark A. Miner
Many thanks to Donald Kuhns Jr. for the image and select photo IDs