Home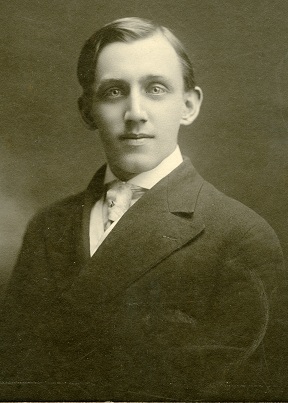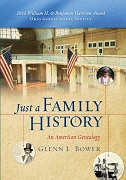 Just a Family History
by Glenn L. Bower
In this holiday season of faith, love, family and light, Minerd.com would like to express gratitude to the hundreds of cousins who have served as ordained clergy in Protestant and Catholic contexts, and as volunteers in their church congregations. Someday we hope to salute all of them as a collective body in tribute to their rich legacy of faith in action. Rev. Ray G. Manley, seen here in an early portrait, was but one. His wife, Ellen Leonard, was the daughter of Christmas and Fanny (Rankin) Leonard of Ohiopyle, Fayette County, PA.
This portrait was used as an illustration in the book, Just a Family History, authored by Ray's cousin, Glenn L. Bower, and winner of the 2012 William H. & Benjamin Harrison Award from the Ohio Genealogical Society (Xlibris, 2011).
Ray was a mission pastor assigned to the coal and coke region of Fayette County in the early 1900s. This was an especially difficult role in a rough and tumble environment where organized labor -- including some of his wife's distant cousins, as well as a strong immigrant population -- was in an ongoing violent struggle with coal and coke company management -- also including some of his wife's cousins. Based in the coal patch town of Republic, Ray performed this work for three decades, "through war, labor organizing riots, the flue epidemic, strikes, the depression, [and] the struggling complexity of foreign born Americans," said the Uniontown Morning Herald.
To better understand his flock, said the Herald, Ray "traveled abroad in Italy and Bohemia for six months to equip himself to work with foreign born groups." In April 1916, he was pictured in The American Home Missionary, which reported that he "goes among the immigrant miners and coke burners in true missionary fashion, ministering to every possible need. He gathers the children and adults into Bible Schools and instructs them in English and in the Word of God." More >>>