Home

Of the many reunions of various branches of our Pennsylvania German family, none was as large in size and scope as the Younkin National Home-Coming Reunion of the 1930s and early '40s. Held at the IOOF Picnic Grove in Kingwood, Somerset County, PA (the same place as the Minerd-Miner reunions from 1986-2005), these gatherings drew more than 1,000 people a year during the heart of the Great Depression.
In 1937, to support the reunion effort, co-founder and secretary Charles Arthur Younkin of Charleroi, PA launched a major publishing outreach with the printing of a national family newspaper, the Younkin Family News Bulletin. Eight issues were produced between 1937 and 1941, providing remarkable insights into this massive, sprawling clan and the latest research available at that time.
This image is thought to be from the reunion of 1940. A bus is visible in the background with the word "Lines" on the side, while a sign advertising "White ... Vinegar" also is in view.
A newspaper article noted that "Near 1,000 members and friends present at the seventh annual national reunion held at Kingwood, Pa., Sunday, August 18th, 1940. A beautiful day, ideal for a gathering of this nature. A representative of many branches, from many states and places and at the place where once each year all Younkins gather and make merry. States represented are as follows: Pennsylvania, Maryland, Ohio, West Virginia, Georgia, Indiana, Illinois, Oklahoma, Michigan and Puerto Rico, many old members present whose ages totaled 260 years, Colwell, 87 years; Henry, 87 Years; Freemont, 86 years." More>>>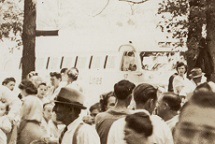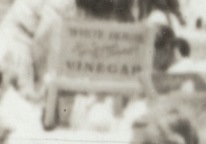 Pittsburgh in 2016 celebrates its 200th anniversary as an incorporated city. This provides a window in time to acknowledge the Steel City's triumphs, from innovations that created permanent institutions to world class medical and educational facilities after overcoming severe economic challenges. More>>>


VisitPITTSBURGH is the promotional sponsor of this page. Be sure to get your copy of the Greater Pittsburgh Convention & Visitors Bureau's Official Visitor's Guide, a 25-page workbook to help event organizers stay on track, no matter what type of reunion or meeting they are planning to hold. The booklet features a full page of reunion ideas authored by the founder of this website, headlined "Take It from a Professional."
Full text>>>
Copyright © 2016 Mark A. Miner