Home

Frederick Dull
(1819-1896)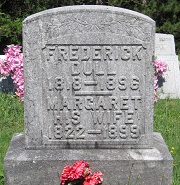 Jersey Baptist Church Cemetery
Frederick Dull was born on Jan. 29, 1819 or Oct. 5, 1818 in Somerset County, PA, the son of George and Christina (Younkin) Dull.
At the age of about 21, on Sept. 6, 1840, Frederick wed 18-year-old Margaret "Peggy" Faidley (1822-1899), daughter of John William and Barbara (Kreider) Faidley. Peggy's maiden name also has been spelled "Crider" and "Cryder."
They made their home in Lower Turkeyfoot Township, Somerset County and together bore a brood of 11 children -- Sarah Rush, Freeman Dull, Christina Bailey, Barbara "Barbary" Dull, John Dull, Barbara Ellen Ream Brougher Crosson Younkin, Anna Harnett, George Dull, Frederick Wilson Dull, Mary "Mollie" Sanbour and Harris "Harry" Dull.
Son Freeman Dull did not survive childhood, and died at the age of two in July 1845. Daughter Barbary, born on April 28, 1845 with her twin Christina, is believed to have died young, as a younger sister also was given the name "Barbara." Son John Dull passed away at the age of eight, on March 17, 1856. The Dulls further grieved when son Harris, born on April 16, 1868, died three-and-a-half months later, on July 31, 1868.
Frederick is known to have done business at the John McMillan tannery in Listonville. His lone entry, from the year 1852, is recorded in the tannery's business ledger which is preserved today. The entry reads as follows: "5 lbs. SL [shoe leather], cost $1.56, June 18, 1852."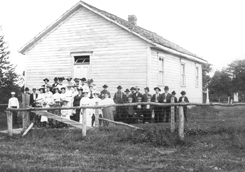 Old Bethel Church, Hexebarger - enlarge
He is among a number of Younkin cousins mentioned by name as founding members of the Old Bethel Church of God in Hexebarger near Kingwood. In a history of the church penned in the 1880s or early 1890s, Harrison Grant King wrote that as a result of preaching, tent-meetings and evangelism by visiting preachers, a Christian spiritual interest "sprang up with the result that a Church of God was organized, with Fred Dull, Jonathan Dumbauld, wife and daughter Susan and son George, Fred Kreger and wife, William Spencer, James King, Christopher King and wife Rachael, Josiah Gross, William Younkin, Rebeca King and Sarah King, with perhaps a few others, constituted the charter members of the first Church of God in Somerset Co."
Circa 1875, Frederick served as a member of the Ursina school board and met with other Somerset County school directors to set a salary for the county superintendent. He was elected as judge of elections in Ursina in February 1876, a position which continued throughout the years. When in March 1891 citizens of nearby Milford Township petitioned to erect a bridge over Middlcreek near the home of Freeman Mason, Fred (or son Fred) and Le Roy Forquer served as official "viewers" to determine the feasibility of the project.
In August 1877, the Somerset Herald reported that in Ursina, "Fred. Dull and N.B. Lichliter have thrashed out their new crop of wheat, and we are informed have about three hundred bushels each. Other farmers are thrashing. The crop is good on this end of the county."
He lived Ursina circa 1893.
Afflicted with cancer, Frederick traveled to Philadelphia in December 1893 for surgery to remove the malignant mass. In reporting on this story, the Herald referred to him as "venerable." He returned home but could not rally. He died in Lower Turkeyfoot Township at the age of 77 on May 10, 1896. Burial was in the Jersey Baptist Church cemetery.
Peggy outlived him by three years. She passed on Feb. 27, 1899 at age 76.

Farm of "Fred Dull," northwest of Ursina, 1860.
Library of Congress
~ Daughter Christina (Dull) Bailey ~
Daughter Christina Dull (1845- ? ) was born on April 28, 1845, a twin with her sister Barbary.
She married Samuel W. Bailey Sr. (1840- ? ) on Oct. 11, 1863, when she was 18 years of age and he 23. Their five offspring were Mary "Polly" Byerly, Margaret "Maggie" Young, Ella Randall, Jane "Jennie" Morrison, Samuel W. Bailey and Charles R. Bailey.
When the federal census enumeration was made in 1870, the Baileys made their home in Springfield Township, Fayette County, PA, where Samuel earned a living as a farm laborer. Living next door were 56-year-old James R. Baily and his 51-year-old wife Polly. Sometime in the early 1870s, the couple migrated to Nebraska, settling in or near the town of Lincoln, Lancaster County, where their daughter Mary was born in May 1875.
Daughter Ella A. Bailey (1865-1945) was born on June 30, 1865 in or near Fayette County, PA. She married (?) Randall. They had two children -- Catherine Collins and Harold Randall. In the 1940s, Ella resided at 1034 Park Avenue in Lincoln. She died at the age of 79 on March 3, 1945. Burial was in Bellwood, Butler County, NE, with Rev. Thomas Kleen officiating, and a death notice printed in the Nebraska State Journal.
Granddaughter Catherine Randall married (?) Collins. In 1945, she lived in Lincoln, NE.
Grandson Harold Randall (1905?-1995?) is believed to have been born in 1905 and died in 1995. He lived in Bellwood, NE in the mid-1940s.
Daughter Margaret "Maggie" Bailey (1869- ? ) was born in September 1869 in Springfield Township, Fayette County, PA. She married R.J. Young ( ? - ? ). In 1945, her home was in Macdoel, CA and by 1948 she lived in Myrtle Creek, Douglas County, OR.
Daughter Mary "Polly" Bailey (1875-1948) was born on May 22, 1875 in Lincoln, NE. At some point she returned to southwestern Pennsylvania and married Jacob Edward Byerly (1867-1959), son of Adam and Peggy Ann (Bankert) Byerly. They established a home in about 1916 in Greensburg, Westmoreland County, PA, where Jacob was employed by the West Penn Power Company. Their children were Dorothy E. Bossart, Paul W. Byerly, Aldora Nicklow and Russell E. Byerly. The Byerlys were members of the First Baptist Church of Greensburg, where Mary was active in the Women's Missionary Society and Ladies Aid Society. They dwelled circa 1948 at 312 Eicher Avenue in Greensburg. Mary was felled by a cerebral hemorrhage on Christmas Day 1948 and died two days later. Burial was in Westmoreland County Memorial Park, and daughter Dorothy E. Bossart of the home signed the death certificate. An obituary in the Connellsville Daily Courier reported that "She was known here" and that she was survived by nine grandchildren. Jacob outlived his wife by 11 years. He died at age 92 on May 12, 1959.
Daughter Jane "Jennie" Bailey was wedded to (?) Morrison. In 1948, she lived in Denver, CO.
Son Samuel W. Bailey Jr. lived in Chicago in 1948.
Son Charles R. Bailey dwelled in 1945 in Ashland, Saunders County, NE, halfway between Lincoln and Omaha. He may have passed away on Oct. 10, 1951, but this needs to be confirmed.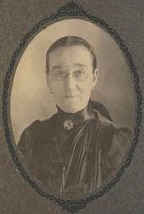 Thrice widowed
Barbara "Ellen" Dull
~ Daughter Barbara "Ellen" (Dull) Ream Brougher Crossen Younkin ~
Daughter Barbara "Ellen" Dull (1852-1938) was born on July 12 or 15, 1852. (Several sources incorrectly give her maiden name as "Younkin.") She was married four known times.
At the age of 18, on April 2, 1871, she wed for the first time to 24-year-old Albert Ream (1847-1877), son of Thomas and Hester (Stull) Ream Jr. of the family of Thomas and Barbara (Haines) Ream Sr.
They produced three children -- Clara "Clarry" Ream, Jesse F. Ream and Frederick Albert Ream.
Sadly, the first visit of death paid an unwelcome call to this family on Feb. 7, 1876, when daughter Clarry died at the age of four years, three months and 24 days, with burial in the Jersey Church Cemetery.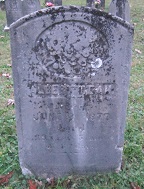 Albert Ream's grave, 1877
The Grim Reaper of death visited this family on June 3, 1877, when Albert was cut down, reputedly of smallpox, at the young age of 29. He was buried beside his daughter in the Jersey Cemetery, following a funeral preached at Draketown by Rev. Woods. A one-sentence obituary was printed in the Somerset Herald.
After 20 months as a widow, Ellen married again, to Samuel Brougher (1837-1886), son of John and Anna Elizabeth Brougher. Samuel was 15 years older than his wife. Their two children were Mary Ann Liphart and John Brougher. When the federal census was enumerated in 1880, the young family made its home on a farm in Upper Turkeyfoot, with their near neighbors including kinfolk Jacob C. and Lucy (Weimer) Younkin, Simon and Salome (Younkin) Liston and Frederick F. and Sarah (Faidley) Younkin.
Ellen was made a widow for a second time on Jan. 29, 1886, when Samuel passed into eternity at the age of 48. He was buried in the Mt. Zion Lutheran Cemetery in Kingwood. On the base of his upright grave marker was inscribed this epitaph, taken from Hebrews 4:10 in the King James Bible: "For he that is entered into rest, he also hath ceased from his own works, just as God did from His."
Now fatherless, their daughter Mary Ann was assigned a guardian, James L. Pugh of Somerset.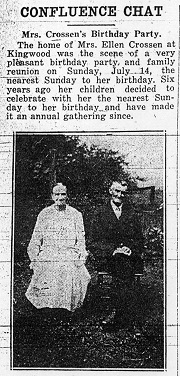 Ellen with brother Fred Dull,
Meyersdale Republican, 1929
Within a year or two, Ellen was joined in matrimony with Elijah Crossen (1870-1889), son of shoemaker John and Drusilla Catherine (Dickerson) Crossen. (Elijah is not to be confused with another man of the same name who married cousin Hannah "Maria" McClintock of Somerset County.) In this third marriage, Ellen was 18 years older than her groom, and it apparently caused a scandal, with no one openly speaking about it in the family. They had two more sons, Harvey Crossen and Harry Crosson.
At the age of 19, Elijah is believed to have died on Jan. 27, 1889, leaving Ellen as a three-time widow with seven children. Elijah's age and passing need to be confirmed. Heartache continued to compound for Ellen when her young sons Harvey and Harry both died in December 1891 with burial in Kingwood.
Her fourth marriage was to a cousin, widowed Civil War veteran Balaam Younkin. They were wed in the mid-1890s although they may have repeated the ceremony in Cumberland, Garrett County, MD on Feb. 25, 1901. The union did not last long, and ended in divorce.
Ellen resided in the Kingwood area for the rest of her life. On her 71st birthday in July 1923, her children organized a party and decided "to celebrate with her the nearest Sunday to her birthday and have made it an annual gathering since," reported the Meyersdale Republican. In July 1929, the family held its sixth annual birthday gathering. Reported the Republican, "The family reunion last Sunday, was a very pleasant one. At about 1 o'clock in the afternoon a large table was set on the lawn and filled with the delicacies of the season. Relatives gathered around the festal board... Mrs. Crossen has reached the ripe age of 77 and is in fairly good health and gets around very well."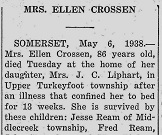 YFNB, Aug. 5, 1938
She suffered from stomach cancer and in January 1938 could no longer function normally at home.
Four months later, having been confined to her bed for 13 weeks, she died near Casselman at the age of 85 on May 3, 1938, in the home of her married daughter Mary Ann Liphart. Interment was in the Kingwood Odd Fellows Cemetery, following a funeral service at the Kingwood Church of God, led by Rev. Lloyd Mulhollen of Casselman and Rev. J.I. Kalp of Kingwood. Later that year, on Aug. 5, 1938, her newspaper obituary was reprinted in the Younkin Family News Bulletin (page 4).
Son Jesse F. Ream (1874-1942) was born on Feb. 13, 1874. After the death of his father, when Jesse was age three, he was raised in the household of his step-father Samuel Brougher until the step-father also died young. Jesse wed Ann "Annie" Faidley (1884-1975), daughter of Simon and Nancy (Swarner) Faidley. (Interestingly, Jesse's cousin George Dumbauld wed Annie's sister Mary "Ellen" Faidley.) They had these children -- Blanche Singo Ansell, Alta Brant, Wilbur Ream, Eveline Whipkey, Elwood Ream and Louella Lehman. They resided in Middlecreek Township during their 33 years of married life and were members of the Barron Lutheran Church. Having endured health problems due to enlargement of his heart, Jesse passed away on Dec. 2, 1942, at the age of 68. Ann outlived him by more than three decades. She died on Jan. 13, 1975 at the age of 90, in Somerset Community Hospital. Interment was in the Kingwood Odd Fellows Cemetery, following funeral services led by Rev. H. James Meyers. At her death, noted the Meyersdale Republic, she was survived by an astounding 62 grandchildren and 55 great-grandchildren. Donna (Younkin) Logan's research paper trail for this couple ends here.
Granddaughter Blanche Ream (1904-1994) was born on July 8, 1904 in Kingwood. She was twice-wed. Her first spouse was Dorsey Hechler Singo (1899-1960). Together, they bore a family of five -- Oran R. Singo, Nelma Jacobs, Wayne M. Singo, Robert R. Singo and Ted R. Singo. They were members of the Center Church of the Brethren in Champion, PA. Later, she married Clarence Ansell ( ? - ? ). Sadly, Blanche died at home at the age of 89 on June 24, 1994. Her survivors were counted as 18 grandchildren, 32 great-grandchildren and 10 great-great grandchildren. An obituary appeared in the Somerset Daily American. Their son Ted D. Singo wed a distant cousin, Ella "Arlene" Phillippi of the family of John S. and Nancy (Younkin) Trimpey.
Granddaughter Alta Ream ( ? - ? ) entered into marriage with (?) Brant. She was deceased by 1994.
Grandson Wilbur Ream ( ? - ? ) was deceased by 1994.
Granddaughter Eveline Ream wed (?) Whipkey. Her home in the 1990s was in Berlin.
Grandson Elwood Ream has resided in Rockwood.
Granddaughter Louella Ream married LawrenceLehman. They relocated to the Pacific Northwest and lived in Albany, OR.
Son Frederick Albert Ream (1876-1958) was born in 1876. He married a cousin, Alice Jane Younkin (1878-1969), daughter of William Henry and Rachel (McClintock) Younkin. See her bio for more.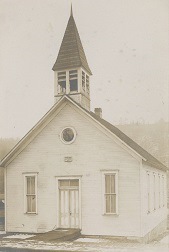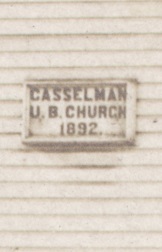 Casselman EUB Church
Daughter Mary Ann Brougher (1880-1967) was born on May 22, 1880 in Upper Turkeyfoot Township. On Nov. 24, 1898, at the age of 18, she wed 23-year-old John Calvin "J.C." Liphart (1875-1962), son of Moses and Joanna (Swarner) Liphart. Rev. George D. Statler officiated at the wedding, held at the Kingwood Church of God. The couple produced one daughter, Olive Brocht (1904-1977). Prior to marriage, John taught school. Reported the Somerset Daily American, "Following their marriage, the couple went to housekeeping in Casselman, where they also had a store for a number of years. Mr. Liphart also sold feed and with a team hauled lumber from the present site of Whipkey Dam to Casselman. In 1908, after the death of his father, he bought the farm on which they now live. This was the family farm on which the Liphart family has resided since Mr. Liphart was a year old; he is now 83." Mary Ann maintained a lifelong membership in the Kingwood Church of God, and they also belonged to the Casselman Evangelical United Brethren Church, where John taught a Sunday School Class for half a century. They sold their farm in 1951 to their only daughter and her husband. For 16 years, John was a director of the Somerset Rural Electric Cooperative, and for more than 47 years an agent for the Berlin Mutual Fire Insurance Company. On Nov. 23, 1958, the couple celebrated their 60th wedding anniversary a day early with an open house in their home. They were pictured in a related story in the Daily American, which noted that John was "still active on the farm, being out of doors every day." Mary Ann died on Feb. 27, 1967, with burial in the Kingwood IOOF Cemetery. Her obituary was printed in the Meyersdale Republican.
Granddaughter Olive Liphart (1904-1977) was born on Feb. 15, 1904 in Somerset County. She wedded Roy Henry Brocht (1898-1970), son of Bruce and Mary (Fisher) Brocht. The couple produced two sons, James Calvin Brocht and Jerry D. Brocht. For years, they operated the Brocht Dairy Farm in the Mount Union area of Kingwood. They were charter members of the Kingwood Grange and belonged to the United Methodist Church of Casselman and its Young Christian Workers group. Sadly, Roy was gathered in by the Angel of Death on Christmas Day 1970. Olive's final years were spent with her son Jerry in Wheeling, Ohio County, WV. She died there, at the age of 73, on Oct. 25, 1977. Her remains were brought back to Somerset County to rest in the Kingwood International Order of Odd Fellows Cemetery, with Rev. Ed Myers preaching the funeral sermon.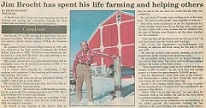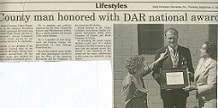 The Brochts have been active in Somerset County farming and history, as attested to by these articles in the Somerset Daily American. Clark has been active with the Younkin Reunion for decades.
Great-grandson James Calvin Brocht (1936-2020) was born on Dec. 28, 1936 in the Mount Union area of Kingwood, Upper Turkeyfoot Township. He gew up on the family farm and was a member of the Future Farmers of America. On Sept. 22, 1956, at the age of 19, he was united in marriage with Shirley Ann Airesman ( ? -living), daughter of Clark Roy and Ida V. (Faidley) Airesman. Their marriage endured for 63½ years -- in the same home on the farm of his grandparents Liphart -- until cleaved apart by death. They bore two children, Teresa Ann "Tess" Brocht and Clark Roy Brocht. Said the Somerset Daily American, "Jim farmed and sold insurance in the later years for Everett Cash Mutual Insurance Co. Early in their marrage he plowed snow for Upper Turkeyfoot Twp. After retirement he spent a few summers at King and Bungard Saw Mill. Jim was a member of the New Centerville and Rural Volunteer Fire Co. since 1961. In the last 59 years he served in many offices, including Fire Chief and president and in later years served as Fire Police. He lived for the Farmers and Threshermens Jubilee where he was one of the chairmen for many years. They would work all summer to get ready for the Jubilee. He was a member of the Christ United Methodist Church, Rockwood, treasurer of The Historic Mt. Union Church, where he was carried by his parents. Over 5 generations of his family attended church there. He also attended Casselman United Methodist Church in Casselman. He was director and Vice President of the board at Somerset Rural Electric for many years. He was also a director at the Somerset Agway or many years. He enjoyed being around people, especially the gang of friends at Rockwood Hardware." His last years were burdened with dementia and poor health, and he died at home at the age of 83 on Feb. 21, 2020. Funeral services were held in the family church, officiated by Rev. Doug Burns, with the New Center & Rural Fire Department conducting its own service. The Daily American not only ran an obituary but also a feature story, headlined "Jim Brocht Loved the Jubilee." Their son Clark has been active in the Younkin Reunion East since its inception, spanning more than two decades, and has provided valuable content for this biography.
Great-grandson Jerry D. Brocht married Nancy Rush. Their home in 2020 was in Wheeling, Ohio County, WV.
Son John Brougher (1885-1942) was born on March 13, 1885. At the age of 21, he wed a cousin, Lillian M. Younkin (1885-1967), daughter of Wesley D. and Mary A. (Kreger) Younkin and granddaughter of Jacob C. and Lucy A. (Weimer) Younkin. See her bio for more.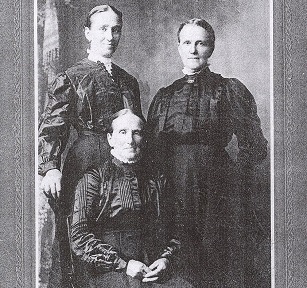 The Dull sisters, clockwise from bottom: Sarah Rush, Barbara "Ellen" Ream Brougher Crossen Younkin and Mary "Mollie" Dull. Courtesy Blair Younkin Jr.
~ Daughter Ann (Dull) Harned ~
Daughter Anna Dull (1855-1889) was born on Aug. 6, 1855.
She married Howard "Bruce" Harned (sometimes misspelled "Harnett") (1859-1929).
They had four known children, Mary Jane "Jennie" Hobernicht, Mrs. Russell Robinson, Mrs. Orville Stark and John "Edward" Harned.
In 1880, the family lived in Ursina, Lower Turkeyfoot Township, Somerset County, with Bruce laboring as a farmer.
Sadly, Anna died at the age of 34 on Oct. 11, 1889.
Bruce is believed to have married again, to Emma Columbia Pritts (1870-1944), and had seven more children, born between 1892 and 1905 -- Roy Franklin Harned, Maud Elizabeth Cramer, Ethel Bernice Graham, Ada Pearl Harned, Howard Frank Harned, Everett Vernon Harned and Catherine Arleen Raymond. Bruce passed away on March 9, 1929, in Rockwood.
Daughter Mary Jane "Jennie" Harned (1878-1949) was born on July 28, 1878. She is believed to have wed Lewis F. Hobernicht (1880- ? ), son of Fred K. and Mary Hobernicht, on April 10, 1901.The Hobernichts had these known sons -- Howard M. "Dutch" Hobernicht, Steward Hobernicht, William Hobernicht, Harry Hobernicht and Roy Hobernicht. The family lived in Ursina where they were members of the Church of God. Tragically, four of their sons died between 1902 and 1906, with burial in the Jersey Church Cemetery. Jennie passed away on July 29, 1949 at the age of 72, with burial in the Jersey Cemetery. Her obituary in the Meyersdale Republican said that she was survived by seven grandchildren and that her funeral was led by Rev. M.D. Fleming. The Hobernichts' grandson Harold E. Hobernicht (1926-1990) once served as mayor of Ursina, Somerset County.
Grandson

Howard M. "Dutch" Hobernicht
Grandson Steward Hobernicht
Grandson William Hobernicht
Grandson Harry Hobernicht
Daughter (?) Harned wedded Russell Robinson.
Daughter (?) Harned married Orville Stark.
Son John Edward Harned (1880-1963) was born in 1880. He married Nancy Mae Cameron (1884-1972), daughter of Henry and Amanda (Bills) Cameron of Ohiopyle, Fayette County, PA. Their five sons were Ernest Lincoln Harned, Robert Edward Harned, James Harold Harned, Charles Slater Harned and John Howard Harned. John died on March 1, 1963, in Confluence, and is buried at the Jersey Church. Nancy outlived her husband by nine years. Four of the sons moved to the West coast and lived in Washington and California. She died at age 88, in Somerset Community Hospital, on Sept. 28, 1972. She was laid to rest in the Ursina Cemetery.
Grandson

Ernest Lincoln Harned
Grandson Robert Edward Harned
Grandson James Harold Harned
Grandson Charles Slater Harned
Grandson John Howard Harned
~ Son George Dull ~
Son George Dull (1858-1863) was born in 1858. He died at the age of four on March 3, 1863.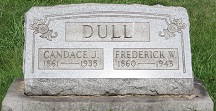 Jersey Baptist Church Cemetery
~ Son Frederick Wilson Dull ~
Son Frederick "Wilson" (or "F.W.") Dull (1860-1943) was born on Nov. 11, 1860 in Lower Turkeyfoot Township.
On Dec. 19, 1886, he was wedded to a cousin, Candace Lichliter (1861-1936), daughter of John and Nancy (King) Leichliter. (Candace lost her father at a young age, and her mother remarried to Elijah Conn, producing some confusion over the identity of Candace's father and her maiden name.) Rev. T. Woods officiated at their wedding ceremony, held at Kingwood. Both groom and bride were age 25 at the time of their nuptials, and Wilson's occupation was farming.
They produced four offspring -- Edna May Dull, Carrie Dull, Herman P. Dull and Elsie Newcomer.
They resided on a farm in Lower Turkeyfoot Township for many years. During World War I, they worried as their son Herman left home to serve in the United States Armed Forces, although he returned home safely.
In July 1929, a photograph of Fred with his widowed sister Barbara Ellen Ream Brougher Crosson Younkin was published in the Meyersdale Republican illustrating a story about her 77th birthday. He was named in the article as a Harnedsville resident and her sole surviving sibling.
Suffering from "pernicious anemia," Candace passed away in Lower Turkeyfoot on Aug. 17, 1936 at the age of 74.
Frederick with his sister Ellen, Meyersdale Republican, July 1929
As a widower, Frederick left his farm and moved in with his unmarried daughter Carrie in Harnedsville, Somerset County. He died at age 82 on May 16, 1943, at his home in Lower Turkeyfoot. Burial was beside his wife in Jersey Cemetery, with Rev. A.V. Jeffers and Rev. Harold Kinard overseeing the funeral.
Daughter Carrie A. Dull (1894-1974) was born on Aug. 23, 1894 in Ursina. She never married and devoted her life to teaching. Circa 1930, she was employed at a school in Somerset but resided in Harnedsville. When her brother Herman was hospitalized with cancer in Walter Reed Army Hospital in Washington, DC in December 1930 and early January 1931, she traveled there to visit. She passed away in Meyersdale Community Hospital at the age of 80 on Oct. 7, 1974. Rev. Vernon Witt and Rev. Dennis Dawson officiated at her funeral held at the Church of God in Ursina, followed by burial in Jersey Church Cemetery. An obituary was printed in the Meyersdale Republican. The words "Dear Carrie" were etched into her grave marker.
Daughter Edna May Dull (1892-1983) was born on May 17, 1892. She never wed, and lived in Confluence. She died at age 91, in Maple Mountain Manor in Berlin, Somerset County, on Aug. 27, 1983. Burial was in the Jersey Church Cemetery, with the service preached by Rev. Roy C. Bowers. At her death, reported the Meyersdale Republic, she was survived by 13 nephews and nieces. On her grave marker was inscribed the words "Dear May."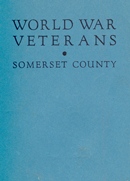 Book naming Herman Phillippi Dull, and his grave at Jersey Church Cemetery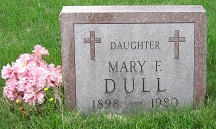 Mary's grave, Ursina Cemetery
Son Herman Phillippi Dull (1896-1931) was born on May 27, 1896 in Ursina. When he was age 12, he joined the Church of God in Ursina. Then at the age of 18, his parents held a surprise birthday party at their home near the Jersey Church. The Meyersdale Republican printed a story about the event, saying about 30 guests attended and that the "guest of honor received some very fine presents. A very pleasant evening was spent. Delicious refreshments were served." During World War I, he enlisted in the armed forces on Oct. 6, 1917, at Rockwood. He was assigned to Company B, 171st Regiment, 41st Division, and served for 13 months with the U.S. Foreign Service. Letters he wrote home were published in the Republican circa 1919. He was discharged at Camp Dix, NJ on March 28, 1919 and returned home. In about 1922, he married Mary Frances Lenhart (1898-1980), daughter of John and Mary (Miller) Lenhart. They resided near Confluence, in Henry Clay Township, Fayette County, and were members of the Messiah Lutheran Church. The Dulls produced three children -- Lewis Dull, Fern Hollada Dull and Frederick Dull. He is known to have joined the Confluence lodge of the International Order of Odd Fellows. He spent a month in Alabama in January-February 1930, as noted by the Republican. Sadly, afflicted with cancer at the age of 34 in 1930, Herman could no longer work. He was sent to Walter Reed Army Hospital in the District of Columbia. He remained there for many months although was allowed to return home for Thanksgiving in 1930. A news story in March 1931 noted that he was "much improved in health and expects to be discharged from the hospital in a short time." He apparently went home with the family living in New Centerville in Somerset County. But a recovery was not to be, and he was sent back to Walter Reed. He died there on Aug. 3, 1931, with his remains transported back to Somerset County for burial in the Jersey Church Cemetery. Rev. Updegraf of the Scottdale Church of God, assisted by Rev. Gross of the New Centerville Lutheran Church, jointly conducted the funeral service, and friends with the Harry Lichty Post of the American Legion of Confluence conducted additional services at the gravesite. The Republican published an obituary. A standard-issue military stone was placed on his grave, although it was fading when photographed in October 2014. In 1933, he was profiled in the book World War Veterans of Somerset County, published by the commissioners of the county. Mary Frances lived for nearly 50 more years after her husband's demise. She relocated to New Castle, Lawrence County, PA. Later in life, she moved to West Chester, OH where her daughter Hollada resided. Mary passed away in Bethesda North Hospital in Cincinnati at the age of 82 on Nov. 26, 1980. Her remains were returned to Somerset County for interment in Ursina Cemetery, there being no room for a grave beside her late husband at the Jersey Church. Rev. Gregory Pile preached her funeral sermon. In an obituary, the Somerset Daily American noted that she was survived by seven grandchildren and five great-grandchildren.
Grandson Lewis P. Dull (1924- ? ) was born in about 1924 near Confluence. He made his home in Canton, Stark County, OH in 1980.
Granddaughter Fern A. Dull (1926- ? ) was born in about 1926. She married Lester J. Hollada ( ? - ? ), son of Samuel B. Hollada of Confluence. They resided in 1974-1980 in West Chester, OH. They had a daughter, Barbara Anne Hollada, who received a bachelor of fine arts degree in art from Miami University of Ohio and then was employed as a bank teller by Citizens Bank of Hamilton, OH.

Great-granddaughter Barbara Anne Hollada married Robert David Reinhart in about 1974.
Grandson Frederick E. Dull (1928-1999) was born on Feb. 17, 1928 in Henry Clay Township, Fayette County near Confluence. He served in the U.S. Army during World War II. Frederick entered into marital union with Miriam Walling (July 7, 1932-2023). Two children of the pair were Sharon Hume and James F. Dull. The Dulls resided in 1980 in Springfield, VA and in the late 1990s in Vinemont, Cullman County, AL. Sadly, Frederick died in Cullman Regional Medical Center in Vinemont at the age of 71 on June 6, 1999. The body was sent back to Frederick's native Somerset County for burial, with services led by Pastor John Palko. Miriam outlived him by nearly a quarter of a century, with her final place of residence in Toano, VA. She died at the age of 91 on Aug. 20, 2023. Interment was in New Centerville in Messiah Lutheran Church Cemetery..

Great-granddaughter Sharon Dull wed (?) Hume. Her home in 1999 was in Alexandria, VA.

Great-grandson James F. Dull put down roots in Virginia Beach.
Daughter Elsie Dull (1901-1990) was born in 1901. She wed John Newcomer ( ? - ? ). They had at least one son, who died in infancy in July 1933. Their home in 1931 was in Uniontown, Fayette County. Circa 1974, Elsie lived in Stoystown, Somerset County.
~ Daughter Mary "Mollie" (Dull) Sanbour ~
Daughter Mary "Mollie" Dull (1863-1882) was born on May 8, 1863.
When she was age 18, on Christmas Day 1881, she wed James Sanbour ( ? - ? ). Was the name also spelled "Sanbower?"
Tragically, she died only less then three months into the marriage, on March 19, 1882, at the age of 18. The cause of her death is not known, nor is the fate of her grieving husband.
Copyright © 2014-2019, 2022 Mark A. Miner
Research for this page graciously shared by
the late Donna (Younkin) Logan,
Clark Brocht and Linda Marker.