Home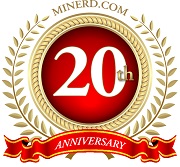 At a time when our nation is sharply and bitterly divided in politics as well as spiritual and moral questions, Rev. Dr. William "Bradford" Harbaugh of Raleigh, NC oversees a team of non-denominational, non-partisan, non-political ministers in states coast to coast. These ministers serve in the name of Jesus, bringing a pastoral presence and providing prayer and biblical guidance through clearly written expositional Bible studies and personal soul care. They bring gospel hope and spiritual strength to all governing leaders and staff of both major parties, all human beings serving under duress. The result often is peacemaking. This ministry meets personally with governors, lieutenant governors, treasurers, secretaries of state, attorney generals and state and congressional legislators.

As President/National Minister of the Capitol Commission, Brad seeks to incite the church to pray for all their leaders. He points people consistently to their prayer tool, the website Pray1Tim2.org. He points out "praying for all your leaders is the priority command given by God to fight the good fight." He is deeply concerned about the apathy of all Americans regarding foundational rights, rights given to every human being by God. One of them, religious freedom, was a topical focus on Aug. 31, 2020 at the Commission's National Gathering in Topeka, KS. Although the mission of the Commission focuses on the gospel and discipleship, the ministry felt it was important to inform the church of the battle for religious freedom going on in America and around the world. Brad wanted people to understand the hard-won battle in our nation's formation and the reason why our founding fathers made religious freedom the first 16 words of our Constitution's Bill of Rights. Therefore, the public was invited for this specific seminar.
Brad recently hosted a broadcast roundtable, "Is Your Religious Freedom At Risk?" featuring former Kansas Gov. Sam Brownback who today is U.S. Ambassador at Large for International Religious Freedom. The panel included Louisiana State Chaplain Michael Sprague, Missouri State Chaplain John Battaglia and Kansas State Minister David DePue. Call-in questions were made by Senator Donzella James (D-GA), Senator Kim Hammer (R-AR), State Rep. Doug Richey (R-MO) and State Rep. Jason Chipman (R-MO) as well as Georgia Public Service Commission Vice Chairman Tim Echols. The 58:38 minute-broadcast is available for viewing on YouTube, ROKU Apple TV and Amazon Fire.

Brad is the son of the late William Gradon and Dorothy (Husak) Harbaugh of Wellington, OH, of the family of Allen Edward and Margaret (Williams) Harbaugh, the famed "Mountain Poet" of Mill Run, PA. He is affectionately known as "Papa" to nine grandchildren. He and his wife Robin have been blessed with 42 years of marriage.



VisitPITTSBURGH is the promotional sponsor of this page. Be sure to get a copy of the Greater Pittsburgh Convention & Visitors Bureau's Official Visitor's Guide, a 25-page workbook to help event organizers stay on track, no matter what type of reunion or meeting they are planning to hold. The booklet features a page of ideas by the founder of this website, headlined "Take It from a Professional."
Full text>>>
Copyright © 2020 Mark A. Miner