Online Quilt Museum
Pattern: Dresden Plate
Quilter: Sarah "Bessie" (Swink) Stairs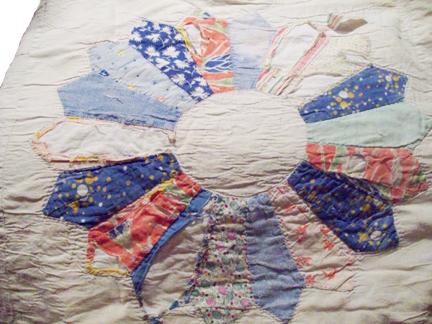 This "Dresden Plate" quilt was made in the late 1930s or early '40s by Sarah "Bessie" (Swink) Stairs for her young daughter Susan Jane. It was crafted from Bessie's own baby clothes.
When the mother tragically died when the daughter was only age 12, the quilt became even more special as a treasured creation. Susan, who married William Bratcher, carried and used the quilt frequently over the years, and passed it on to one of her daughters.
Click for next quilt
Return to quilt index page
Copyright © 2010 Mark A. Miner