Marie Frances 'Mollie' (Murdock) Seelye
(1869-1940)
Bert Seelye
Marie Frances "Mollie" (Murdock) Seelye was born in 1869 in Wheeling, Ohio County, WV, the daughter of Godfrey Guesman and Amanda (Stephens) Murdock.
Mollie grew up in and around Wheeling. Circa 1899, she was unmarried, at age 30, at the time of death of her father.
When the federal census was taken the following year, in 1900, Mollie was employed as a stenographer in Wheeling. She made her home with her married cousin, Jessie Wells, who was a saleswoman in a millinery shop. Also living in the household that year on Broadway in Wheeling were Mollie's other cousins Dame Olliver, Lyda M. Olliver and Howard G. Olliver.
On July 3, 1900, in Wheeling, Mollie married Bertram (or "Burt") Philo "B.P." Seelye (1864-1937), when she was age 31, and he 37. Bert was a native of North Rose, NY, and was the son of John Jay and Minerva (Boynton) Seelye, and grandson of Benjamin and Eunice (Barnum) Seelye.
At the time of marriage, Burt made New York City his home. How he and Mollie would have met remains an enduring mystery.
The newlyweds moved into a home in White Plains, Westchester County, a tony suburb of New York City.

Bird's-eye view of Wheeling, hard by the Ohio River, and which Mollie would have last known as home circa 1900, before moving to New York City.
There, they had three children, Bertram Murdock "Burt" Seelye, Frances Seelye and Aline I. Seelye. Sadly, Frances is believed to have died young.
Burt was a longtime educator and school administrator. He began teaching in 1890, said the New York Times, and within the first year received his "first-grade certificate issued by the New York State Superintendent of Public Instruction. His first known school was in North Rose, Wayne County, NY, midway between Rochester and Syracuse. From there, he moved to Brooklyn and was employed as a seventh grade teacher at Adelphi Academy. He obtained a master's degree in pedagogy at New York University in 1900.
Adelphi Institute
Circa 1904, he also taught evening school for men and boys. In the fall of 1907, he served on the City of New York's Board of Education committee on elementary schools. The committee was charged with finding a suitable assistant to the principal in the Manhattan district, and nominated Alexander Fichandler for the position.
In 1909, he joined the faculty of Public School 3 in the Bronx, located at 368 East 157th Street and Courtland Avenue, and later was promoted to principal, a position from which he retired.
Burt is known to have written at least one book, Foundation and Practice of Arithmetic, with co-authors Arthur T. Gorton of the New York City Public Schools, and Leslie O. Lynch, mathematics teacher of the junior high school in New York City. The 316-page volume was published in 1929 by Simmons-Peckham Co., Inc.
He also helped influence other research and authorship, and is acknowledged by name in the 1931 book, Free Associations to Common Words, by Leonard B. Wheat, Ph.D., part of the Teachers College Series of Columbia University Contributions to Education. In 1934, when the book The Measurement of Bilingual Background was published, author Moses N.H. Hoffman, Ph.D. named Burt in the acknowledgements, saying: "I am indebted to the following for their generous cooperation in making the pupils available for this study ... Mr. Burt Seelye, principal (retired) of P.S. 3, Bronx..." The book addressed the following key questions of great interest to educators at the time, especially in New York City: "Is bilingualism beneficial or injurious to the mental and social life of the individual? Or is it of very little consequence? Should bilingualism be encouraged or discouraged?"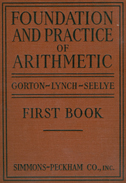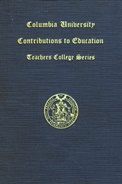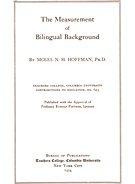 Left, Bert's co-authored 1929 book, Foundation and Practice of Arithmetic. Center: a book in which he is named, the 1931 Free Associations to Common Words, part of the Columbia University Contributions to Education Series. Right: the 1934 Measurement of Bilingual Background, which acknowledged Bert's "generous cooperation."
New York Times, 1937
A member of the Schoolmasters' Club, he attended meetings and had his name printed in an educational journal School, devoted to the public schools and educational interests. He was a member of the Sons of the American Revolution (#40017), tracing his line back to a great-grandfather, Nehemiah Seelye, second lieutenant and captain of the Dorset Regiment, Charlotte County (NY) Militia.
Interested in humanitarian causes, Mollie was a donor of clothing and perhaps other goods to the Five Points Mission on 63 Park Street. In September 1913, the mission's Monthly Echo publication listed her among other donors.
The censuses of 1910 and 1920 list the family living on Lenox Avenue in White Plains, with Bert employed as the principal of a public school. In 1930, the federal census shows the family in White Plains, with Bert working as a principal of a school in New York City. Son Bertram, age 28, was a teacher in New York City, while 23-year-old daughter Aline was a teacher in White Plains.
Burt and his longtime colleague J.H. Grotecloss both retired on June 26, 1933 "with the closing of the city's schools for the Summer," said a prominent article the Times.
Before walking into the auditorium to receive the cheers of the pupils, Mr. Seelye made light of his long career, saying he had led an "uneventful life." Public school education has progressed tremendously since he got his first teaching job at Sodus Point, N.Y., back in 1881, Mr. Seelye said... One of the notable advances in Public School 3 under Mr. Seelye, according to teachers, has been the work of students in the art courses. The auditorium is decorated with murals depicting important events in the development of the United States, from Ponce de Leon's search for the fountain of youth to the winning of the West. Other paintings hang on the corridor walls.

New York Times, 1940
Burt died at home at the age of 74 on Oct. 15, 1937. The day's issue of the New York Times carried a prominent obituary.
Mollie outlived her husband by three years.
She passed away at their home at 15 Lenox Avenue in White Plains on Dec. 11, 1940. A one-sentence obituary in the New York Times said her death was due to "a heart ailment after a year's illness."
~ Son Bertram Murdock "Burt" Seelye ~
Son Bertram Murdock "Burt" Seelye (1901-1967) was born on Oct. 15, 1901 in New York. He apparently never married.
Circa 1931-1940, he lived in White Plains. At the age of 38, he headed a White Plains household which included his mother and sister. At that time, he was employed as a junior high school teacher.
While in White Plains circa 1946, Burt signed the death certificate of his aunt Sue (Murdock) Fawcett.
Following in his father's footsteps, Burt also joined the SAR (#51957) and was a member circa 1931.
Burt died at age 66 in White Plains on Oct. 27, 1967. Following a funeral service at the White Plains Presbyterian Church, he was laid to rest in the White Plains Rural Cemetery. A brief death notice was printed in the New York Times.
~ Daughter Aline (Seelye) Janes ~
Daughter Aline Seelye (1906- ? ) was born in about 1906 in New York.
She followed in her father's footsteps as a public educator. She was a teacher at the Pleasantville Cottage School in or near White Plains.
She was unmarried at the time of her father's passing in 1937 and continuing into 1940 when she shared a residence with her widowed mother and bachelor brother.
At some point Aline married (?) Janes ( ? - ? ), but nothing more is known of her husband.
Aline died sometime before 1967, but the details have not yet been found.
Copyright © 2001-2003, 2008, 2010-2011, 2019 Mark A. Miner
Obituaries originally published in the New York Times