Nathan Minard Photo Album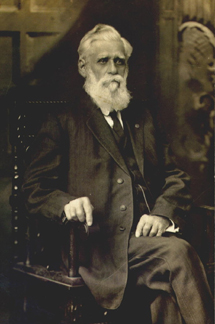 Other views of Civil War veteran Nathan W. Minard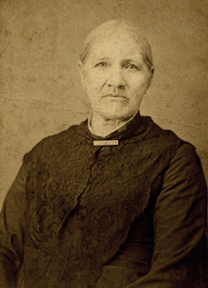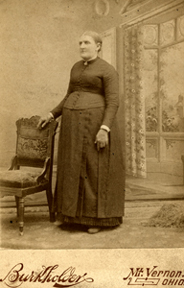 Above: Nathan's wife Sarah Jane (Woodruff) Minard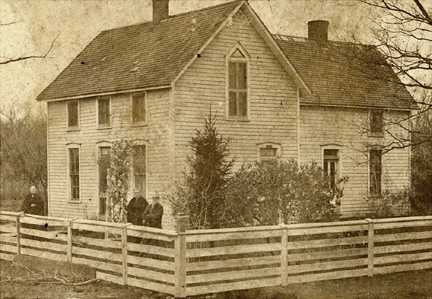 Above and below, the Minard home in Richland, KS. Top: Nathan stands at right in the group, with his arms folded. Bottom: close-up view of Nathan and presumably Sarah Jane.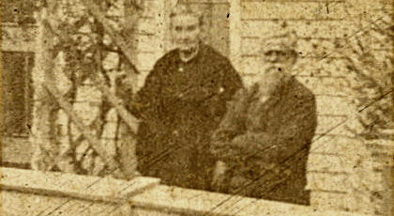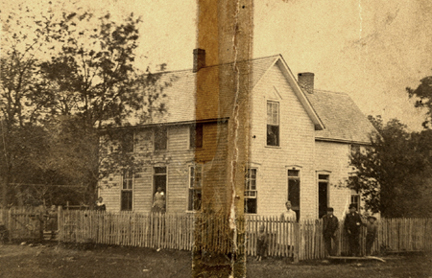 Another view of the Minard home in Richland.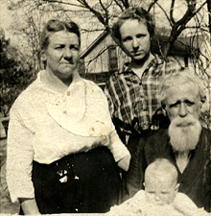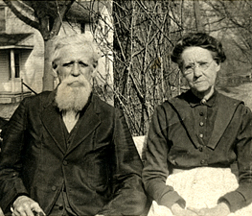 Photos apparently taken the same day. Left: four generations, with Nathan holding a great-granddaughter Lucille, surrounded by Osie Carrie Tucker (left) and her daughter Leila Larsen. Right, Nathan with his third wife, Eliza (Dunn) Minard.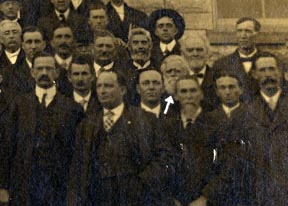 Above and below, Nathan Minard (marked by arrow) poses with a large group. The entire photo is directly below. Their identity and purpose are unknown, but the rest of the men look too young to be Civil War veterans.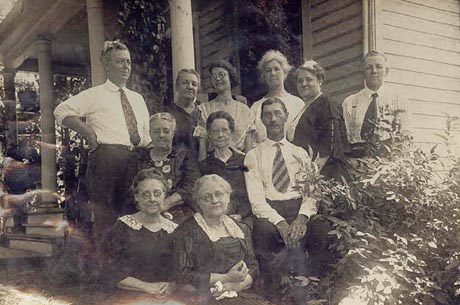 Nathan's grown children at a family gathering
Copyright © 2005, 2009 Mark A. Miner