~ Bible Pages and Inserts ~
Title page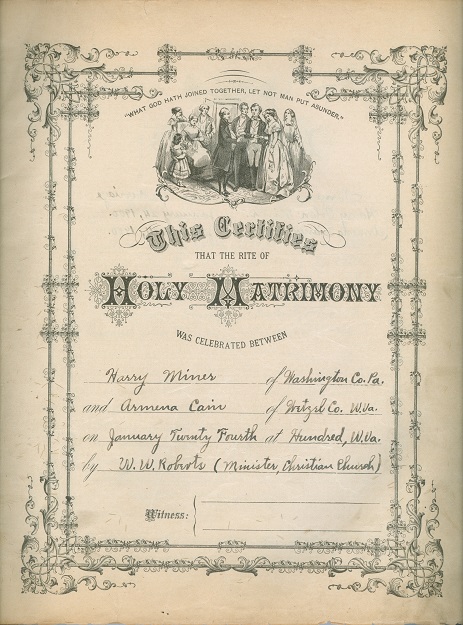 Wedding page for the Miners' marriage on Jan. 24, 1900 held in Hundred, West Virginia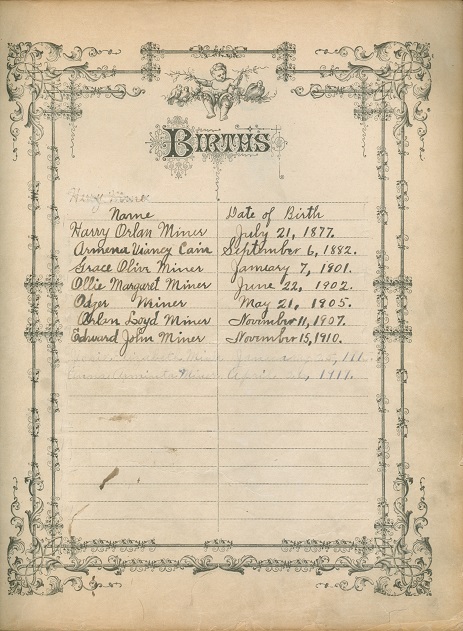 List of birthdates for Harry and Armena and all seven children. The last two births, for Jessie Elizabeth (1915) and Anna Arminta (1917), are in badly faded blue ink underneath the entry for Edward John (1910).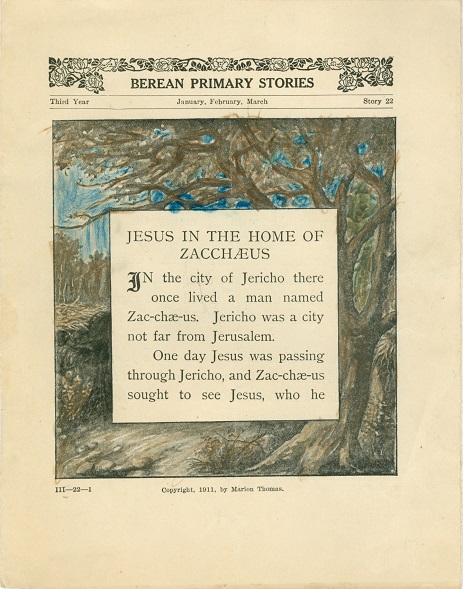 Above and below, the Jan.-March 1911 edition of Berean Primary Stories, a quarterly publication produced by the Methodist Book Concern and edited by J.T. McFarland, D.D. Single subscriptions cost 35 cents per year, and school subscriptions 25 cents annually.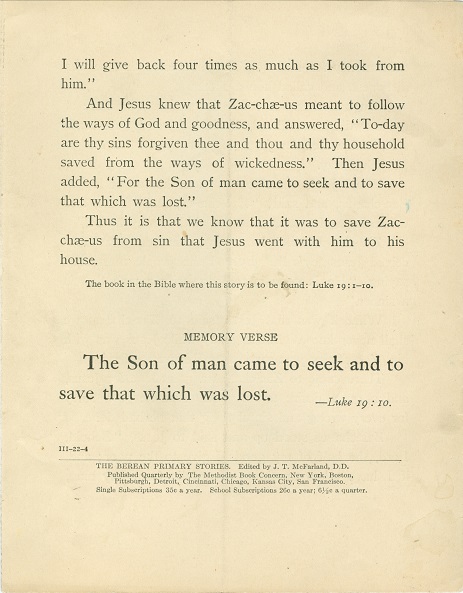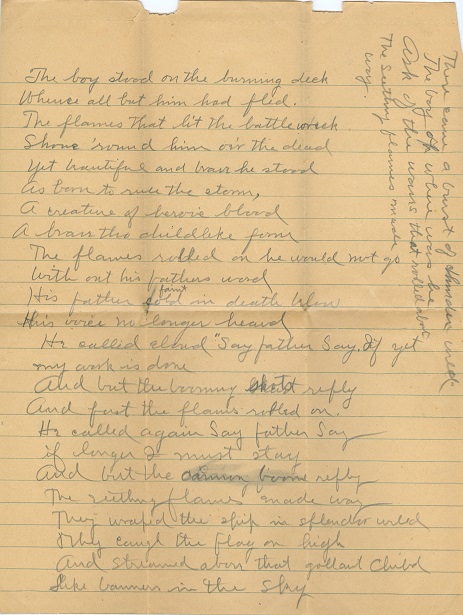 Poem beginning, "The boy stood on the burning deck..."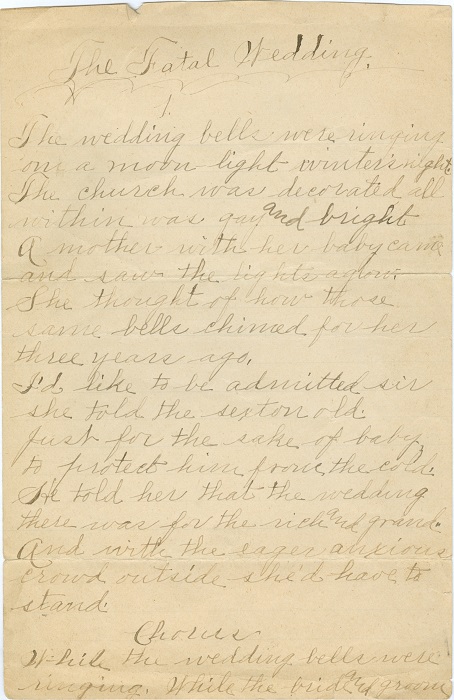 A three-page transcription of "The Fatal Wedding," a song composed by Gussie Lord Davis (1863-1899), better known for his song "Goodnight Irene"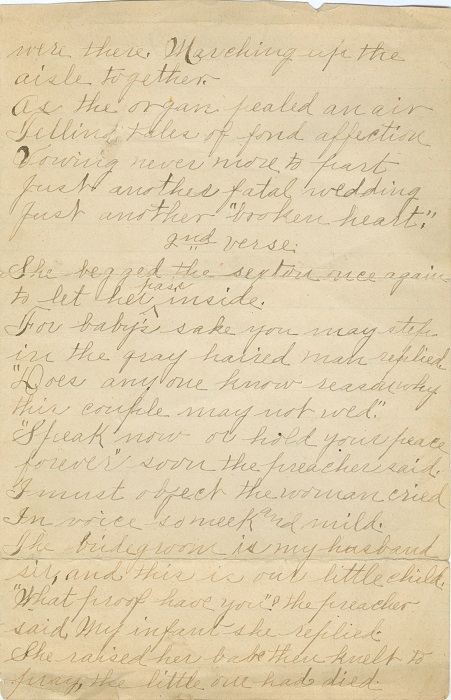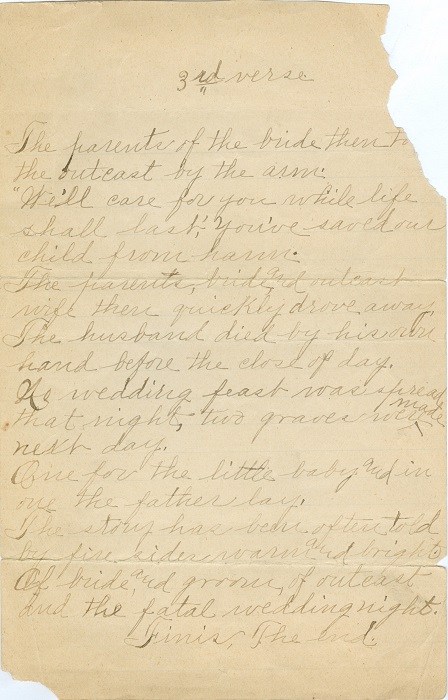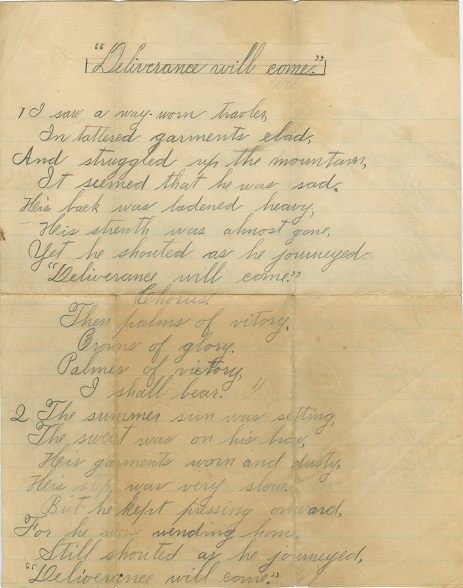 Handwritten transcript of the 1836 hymn "Deliverance Will Come," also known as "Palms of Victory," authored by Methofdist preacher John B. Mathias (1767-1848). Johnny Cash recorded this as a single, entitled "The Way Worn Traveler," and it also has been performed by Bob Dylan.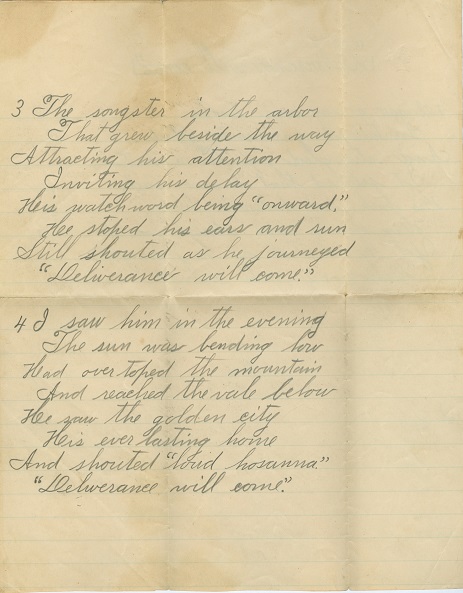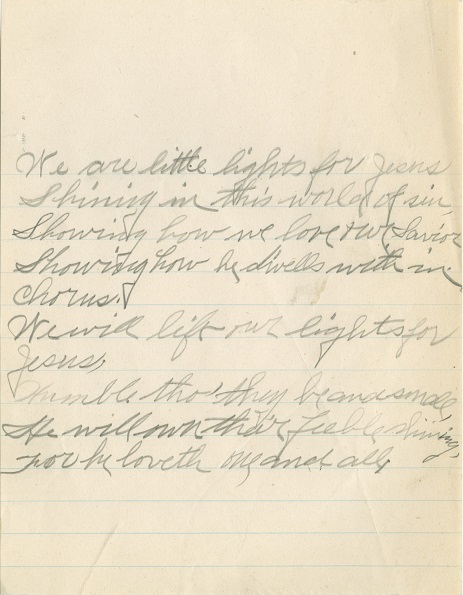 Handwritten lyrics of the hymn, "Little Lights," opening with the line "We are little lights for Jesus," authored by Flora Kirkland and composed by Dr. S.B. Jackson and originally published in 1902.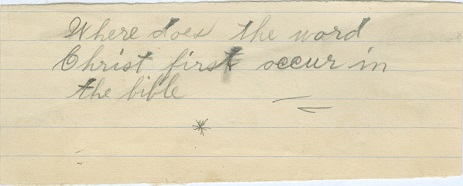 Questions appearing to be for a Sunday School or Bible study lesson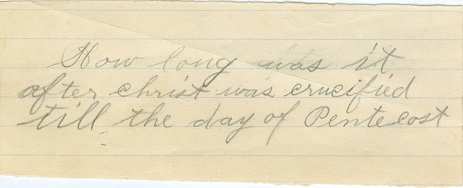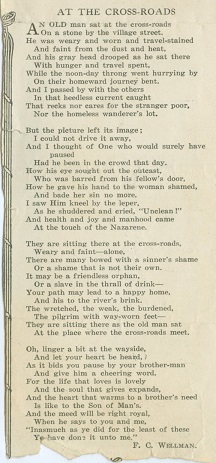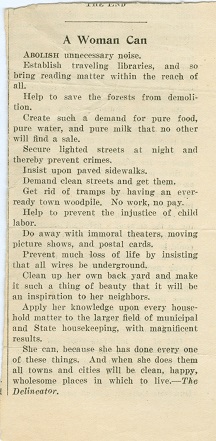 Above left: the poem by F.C. Wellman, "At the Crossroads. Right: the poem "A Woman Can," author unknown, reprinted from
The Delineator
.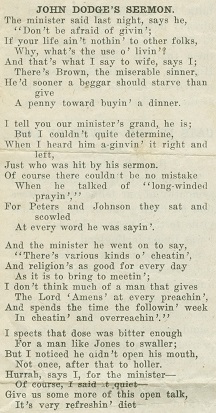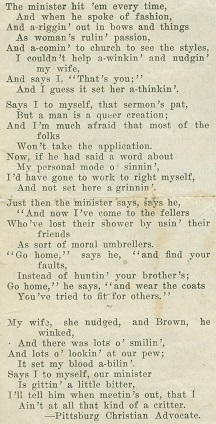 Above: "John Dodge's Sermon," published Oct. 19, 1912, reprinted from the Pittsburg Christian Advocate, a Methodist newspaper.
"Life Would Be Divine" poem, authored by James Newton Matthews, widely published throughout the United States for decades. Newspaper unknown.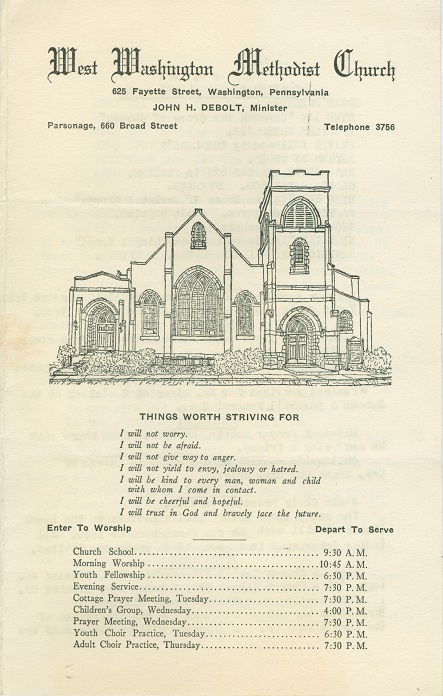 Above and below: title page and Morning Worship agenda for the West Washington (PA) Methodist Church bulletin for Sun., Oct. 6, 1956. The schedule for Tuesday includes the funeral of William Allen Miner.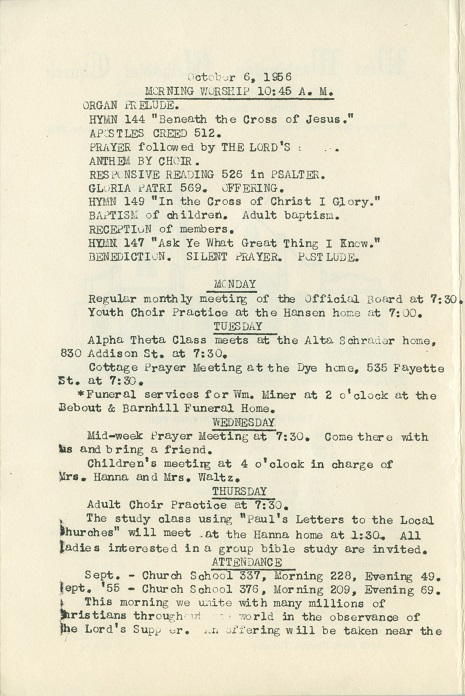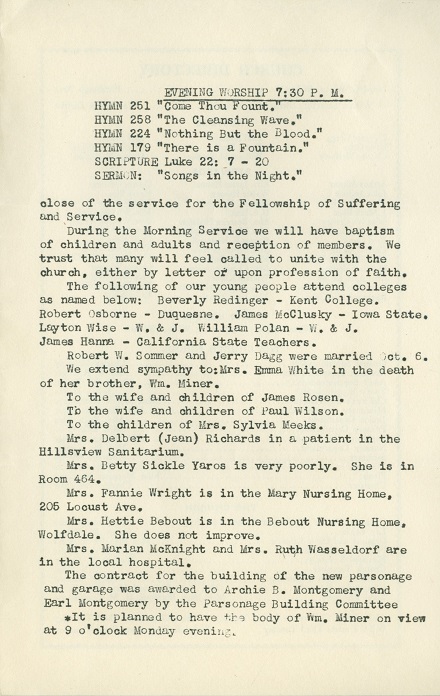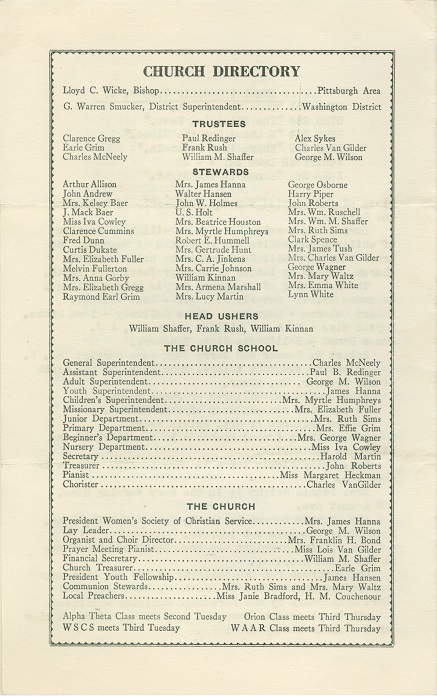 Copyright © 2020 Mark A. Miner. Reproduction forbidden without permission.