Spanish-American War and
Philippine Insurrection Soldiers
1898-1899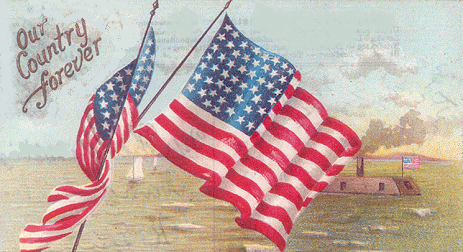 Beckett, Alonzo. Husband of Anna Lowe of Uniontown, PA. 10th Pennsylvania Infantry, Company C.
Evans, Frank H. Son of Eva (McKinney) Evans and stepson of George Henry Minerd of Pittsburgh. Co.E, 14th Pennsylvania Infantry.
Hellenbrook, Fred. Husband of Sadie Durst of Confluence, PA. New York Infantry.
Herrington, Albert H. Husband of Jennie Minerd of Brownfield, PA. Co. M, 20th United States Infantry. Killed in an accident.
Judd, Clifford Roy. Husband of Edna Ethel Ream of Dakota, NE. 12th Minnesota Infantry.
Kennedy, Charles "Wilson." Husband of Edith Nora (McCollough) Ownby of Shawnee, OK.
McVay, James Ira. Husband of Myrtle Thurston of Mount Pleasant, PA.
Miner, Charles Thomas J. Son of David N. and Caroline A. (Crumrine) Miner of Van Wert, OH and Burwell, NE. Co. K, 1st Nebraska Infantry.
Miner, Howard Campbell. Husband of Mary Elizabeth Seibert of Scottdale, PA. Company E, 10th Pennsylvania Infantry. Wounded.
Sherwood, Lester E. Husband of Margaret J. Miner of Cardington, OH. Co A, Arkansas Infantry.
Strauch, Thomas. Son of John and Mary "Hester" (McKnight) Strauch of Dawson, PA. Co F, 14th PA Infantry.
Turley, John Henry. Husband of Gertrude Miller of Uniontown, PA and Fairmont, WV. 10th Pennsylvania Infantry.
Copyright © 2000-2002, 2006, 2009, 2018 Mark A. Miner